Welcome to the website of comedian Sumukh Torgalkar! I know that it's difficult to Google my name, so congratulations on finding me!

I will be recording a new album on June 3 in Columbus! Click the photo below to get tickets for the show!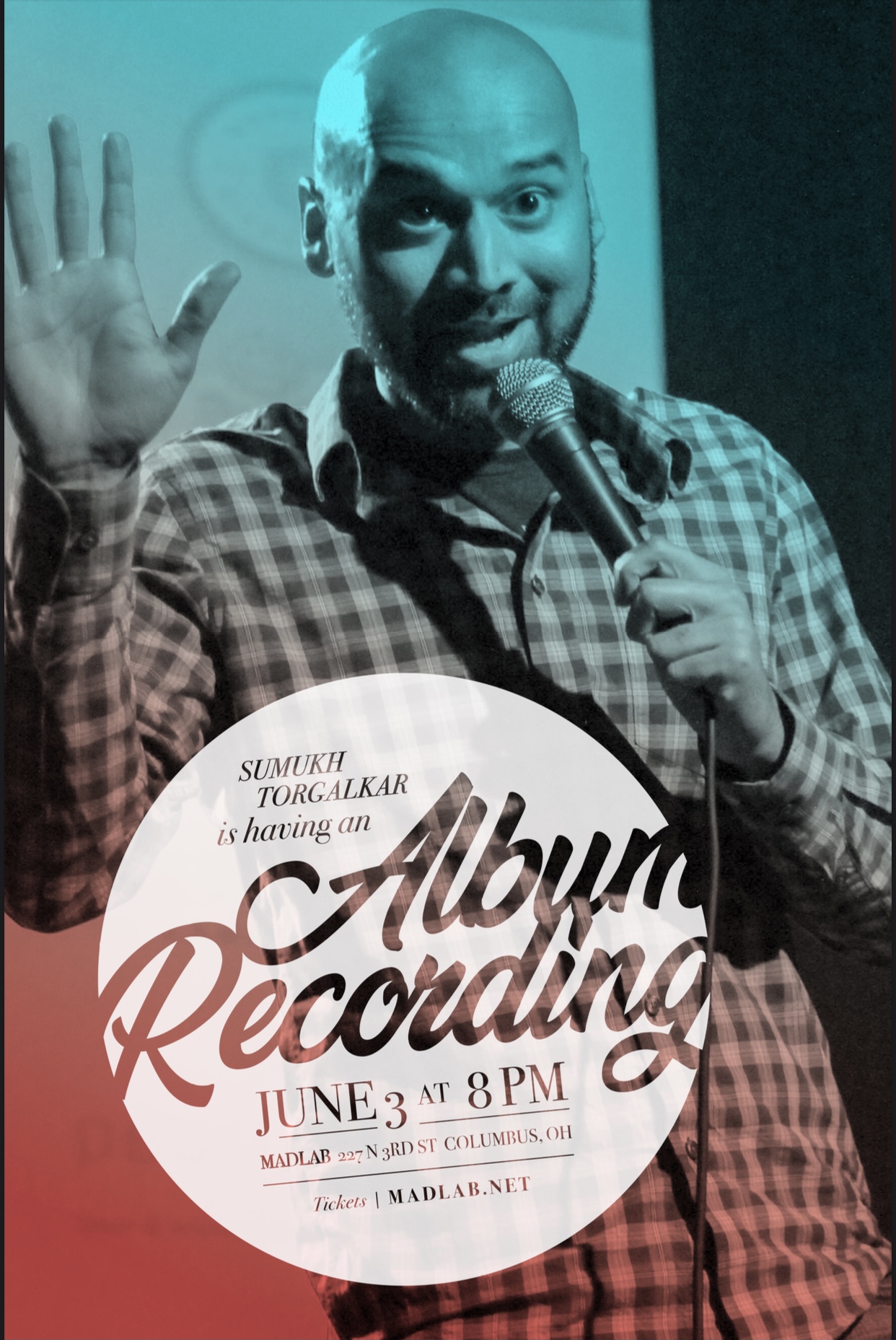 If you are uncomfortable with attending an in-person event, you can get tickets for the LIVESTREAM of the album recording!