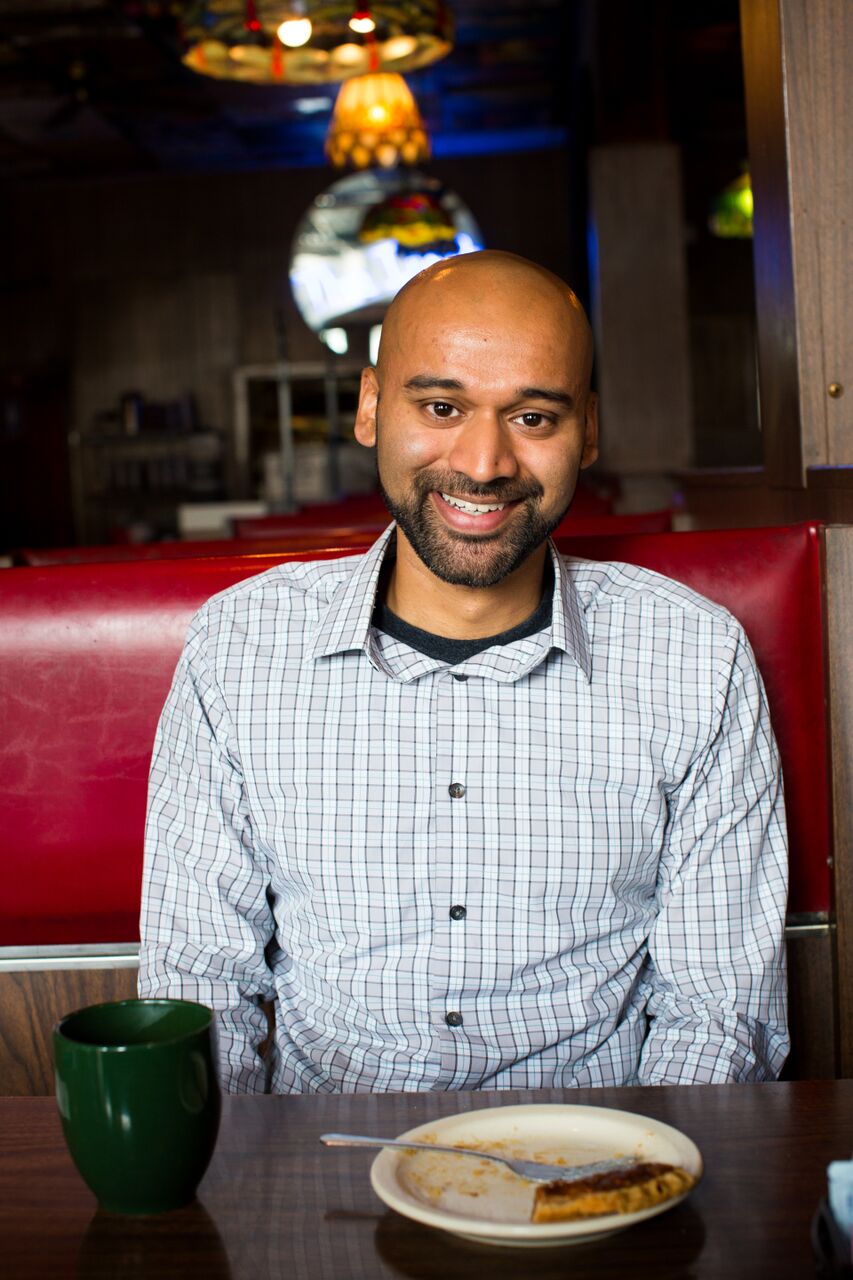 Sumukh Torgalkar was born in Cleveland, Ohio to two Indian people. It's a simple statement but covers the adventure that is Torgalkar's comedy. Focusing on such varied topics as his Midwest upbringing, his Hindu faith, his friendships with the elderly, and the Insane Clown Posse, Torgalkar weaves his personal experiences and observations via his dry but engaging sense of humor.
Torgalkar started doing comedy in Columbus, Ohio and helped organize numerous comedy festivals and independent shows which led him to being labeled one of Columbus Alive's "People to Watch." He is now based in Los Angeles. He tours the country performing anywhere from independent stages to comedy clubs to colleges to corporate events all while accomplishing what one audience member described as "the impossible task of being funny to a group of people ranging from their early 20s all the way to their 80s." He has opened for such major acts as Reggie Watts, Russell Peters, Kyle Kinane, and Chad Daniels and has appeared at Atlanta's Laughing Skull Comedy Festival, Columbus's Rock on the Range, Cleveland's Accidental Comedy Festival, and Wilmington's Cape Fear Comedy Festival. As a writer, he has contributed to MAD magazine and posts essays on such various topics as giving up alcohol, depression, and Indian accents. 
He released his first stand-up comedy album, The Mispronunciation of Sumukh Torgalkar, in August 2015. It appeared in the top 10 of the iTunes comedy charts, is in rotation on SiriusXM Radio, and has drawn rave reviews from fans and critics alike.
He probably has other credits, but he doesn't remember them or you're not interested anyway. Please just come see him perform live and feel free to say hello to him after the show. He would like that.