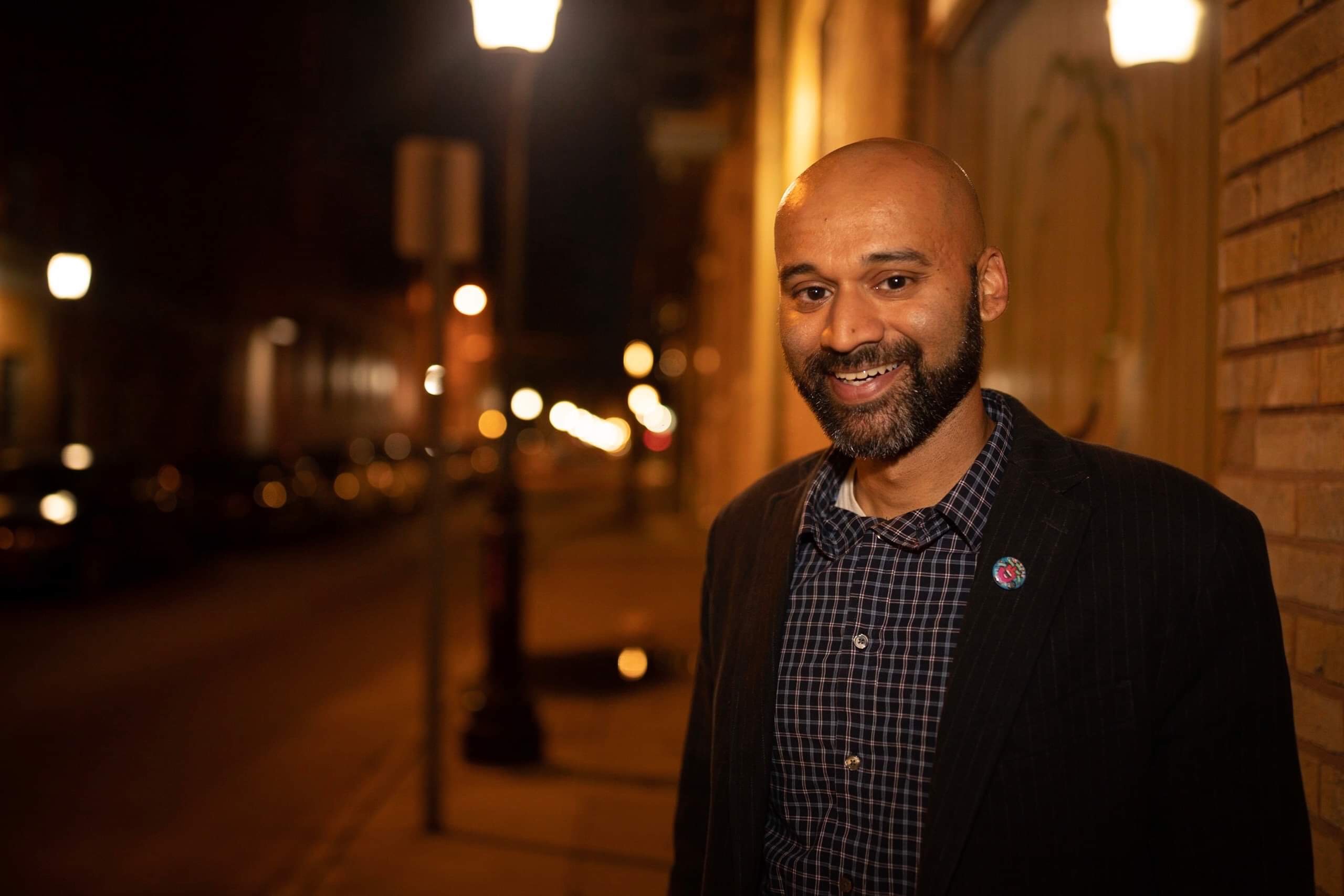 Photo by Mike Franke
Sumukh Torgalkar was born in Cleveland, Ohio to two Indian people. It's a simple statement but covers the adventure that is Sumukh's comedy. Focusing on such varied topics as his suburban Midwestern upbringing, his lovable Hindu family, his friendships with the elderly, and 90s R&B superstar Montell Jordan, Sumukh weaves his personal experiences and observations via his dry but engaging sense of humor.
Sumukh began as a stand-up comedian in Columbus, Ohio and helped organize numerous comedy festivals and independent shows which led him to being labeled one of Columbus Alive's "People to Watch." He now lives in the beautiful mountains of Colorado after spending 4 wonderful years in Los Angeles. He tours the country performing anywhere from independent stages to comedy clubs to colleges to corporate events all while accomplishing what one audience member described as "the impossible task of being funny to a group of people ranging from their early 20s all the way to their 80s." He has opened for such major acts as Reggie Watts, Russell Peters, Maria Bamford, Kyle Kinane, and Chad Daniels and has appeared at Atlanta's Laughing Skull Comedy Festival, Columbus's Rock on the Range, Cleveland's Accidental Comedy Festival, Boise's 208 Comedy Festival, and Wilmington's Cape Fear Comedy Festival. As a writer, he has contributed to MAD. 
His stand-up comedy albums are in regular rotation on SiriusXM Radio's Laugh USA (Channel 98), and have drawn rave reviews from fans and critics alike. He regularly updates his YouTube channel with funny and helpful videos so check that out and subscribe!