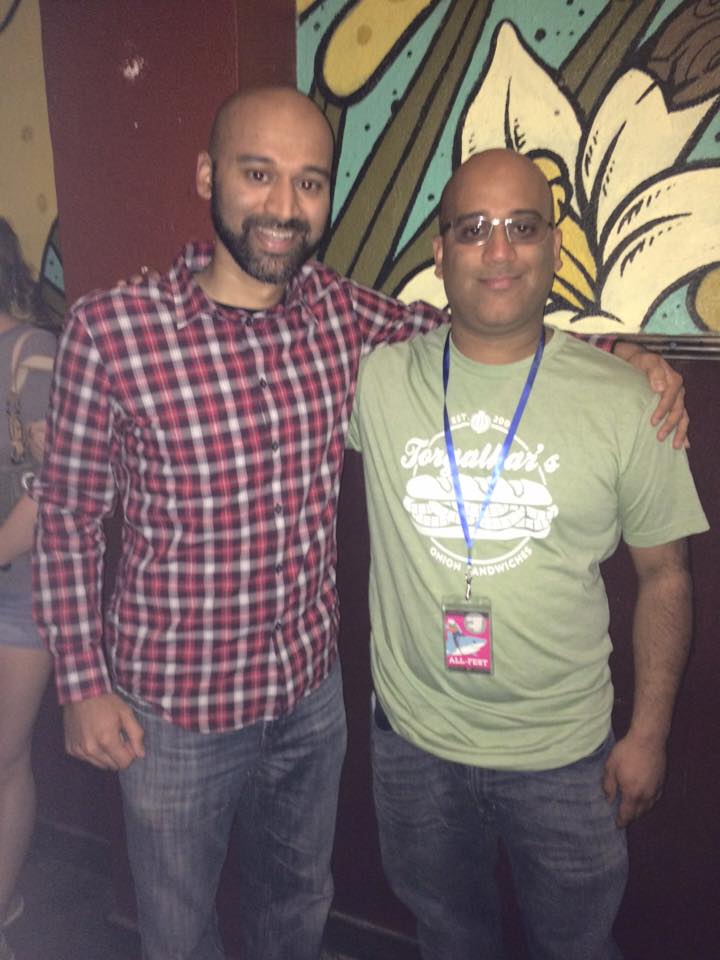 It all started with two brothers, a lunch, and a dream. On a summer day back in the suburban Cleveland home they grew up in, Kapil Torgalkar innocently asked his brother Sumukh if he'd like anything for lunch. Kapil went to a local sandwich shop and ordered Sumukh a veggie sub and the rest is history. As he watched an 8" piece of bread with only onions on it emerge from the sandwich shop's toaster, Torgalkar's Onion Sandwiches was born. From that moment in 2004, Torgalkar's Onion Sandwiches has brought the finest in quality food, comedy, and family to people around the world.
You can take home your very own piece of Torgalkar's Onion Sandwiches at this website's shop by ordering a T-shirt. This T-shirt has been worn by people all across America to as far around the world as Australia. It's been purchased by people who love onions and people who hate onions, by people who are vegetarians to people who love eating meat. The shirt is comfortable because that's the kind of comfort the Torgalkar family provides in every interaction we have with people.
Torgalkar may not be easy to say but no words are needed for the love and laughter that comes with enjoying our original Onion Sandwich.